Body Merry is a Skincare company that sells skincare products that made with natural ingredients and cruelty-free. Their target audience are female between the age of 16 to 50. Their mission is to help people with a budget to Get Happy about their skin.
Goals & Problems: 
Majority of sales are made through Amazon. Amazon is their biggest seller currently and Body Merry wants to drive more traffic and sales to their own website. However, they have not been able to do it. As a matter of fact, sales have gone down and the bounced rate on the website is more than 70%. 
One major problem is their many customers use mobile phone to check the website and the website is not optimized for mobile use. Especially their bundle page, it is unusable on mobile phone at all. The poor design of this website can cause the company to lose it's a lot of potential customers. This UX case study is to examine and redesign it's bundle page.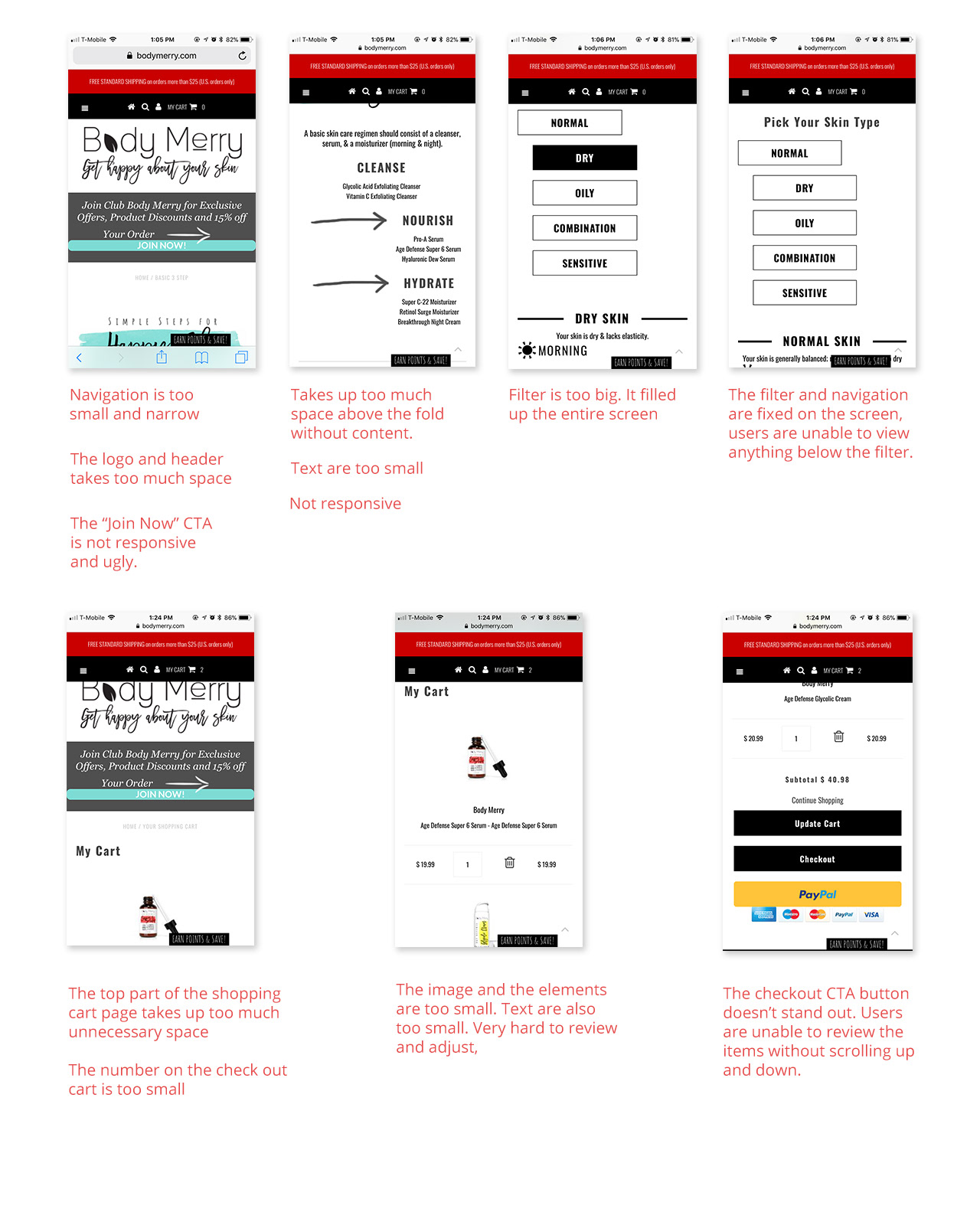 Takeaway:
BodyMerry is a great company with a lot to offer. However, it is not doing well for the website because of the bad user experience on the mobile page. Improving the responsive function of the website, increase the legibility of text can drastically improve the conversion rate.