Body Merry is a Skincare company that sells skincare products that made with natural ingredients and cruelty-free. 
Their mission is to help people with a budget to Get Happy about their skin. ​​​​​​​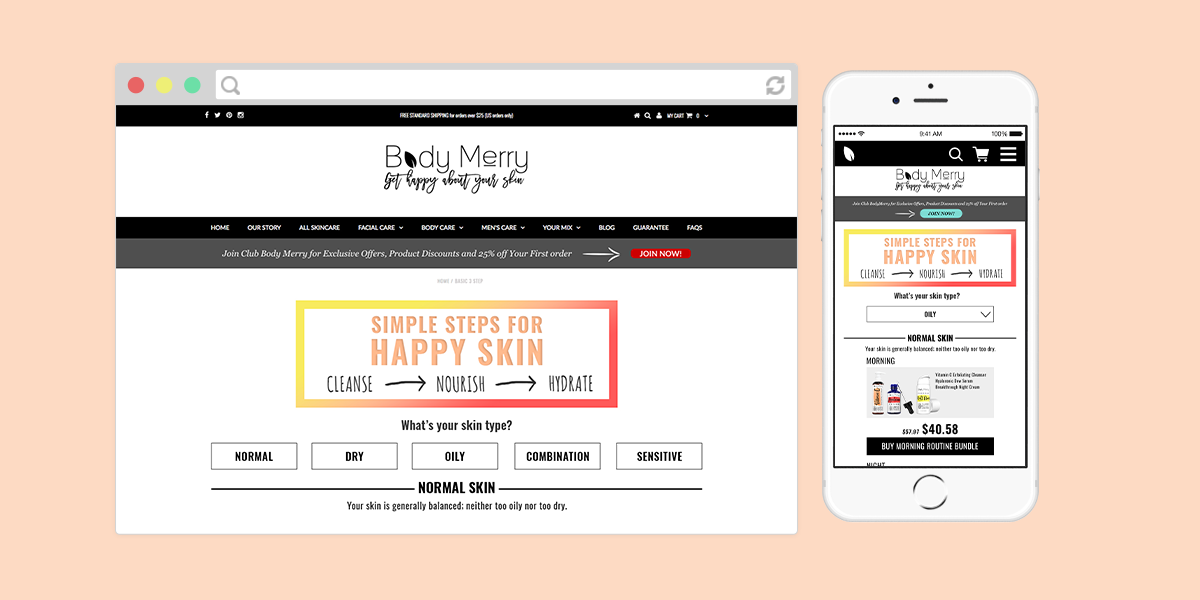 Tools:
Adobe Photoshop, Adobe XD, Invision
Research:
Heuristic Evaluation, Online Survey, Usability Tests
Ideation:
Sketching, Wireframes, User flow
Validation:
Usability Test
Design & Prototyping:
Low and Hi-Fidelity Prototyping on Adobe Photoshop, Adobe XD, Invision
1) The website is
not optimized for mobile use
. 
2)
Text is too small
to be read on mobile devices.
One problem I encountered is that the company want to allow customers to view individual item on the bundle page. However, if we choose to display each item individually, it will complicate the codes, disrupt the overall visual organization of the whole page, and occupy too much space on the mobile phone.
Women between the age of 18 to 35 with budget in mind who also care about the quality of the products and how it was made.​​​​​​​
1)
Simplify the image on bundle pages
and make it easy for the users to view items easily. 
2)
 Increase the legibility of text.
3) Add a banner that is related to the type of products on each page to give the users a clear indication of which page they are on.
4)
Redesign the sitemap
and layout of the website.