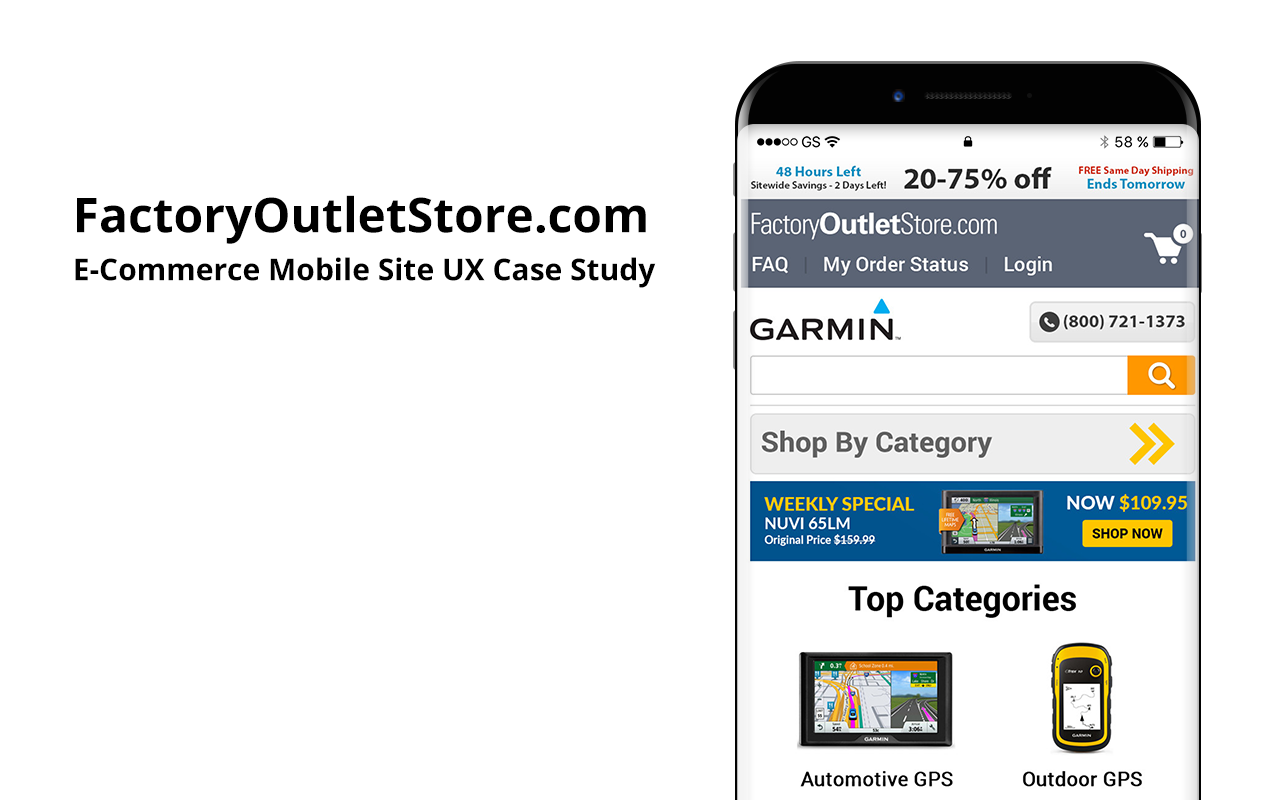 My role:

UX/ UI Designer: Concepting, Wireframing, Prototyping, & UI Design
Working with Ana Urena (Art Director/ Designer), Dan Ramirez (UX Designer)
Background:

FactoryOutletStore is an online retail store that sells variety of products. The company is well-established and growing steadily. 
Majority of its customers are older male age 50 and above.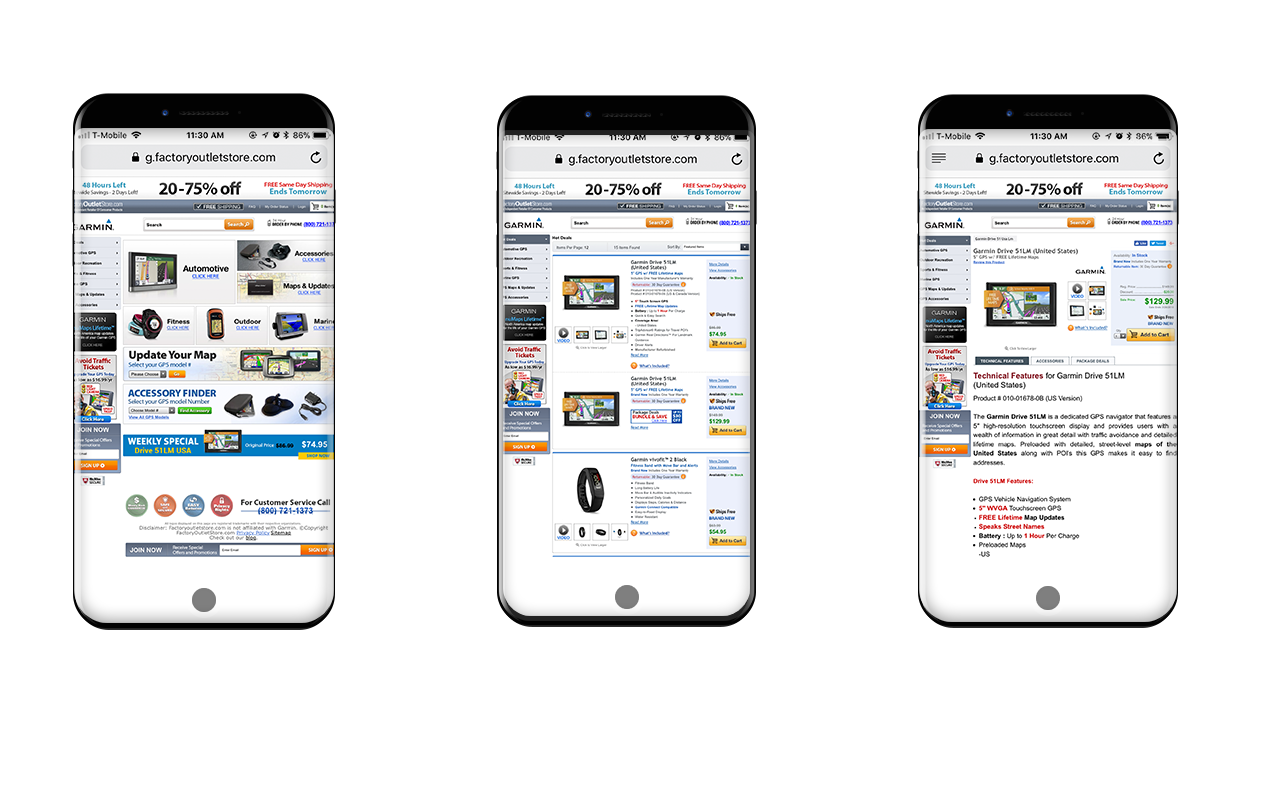 FactoryOutletStore has excellent conversion rate on desktop. However the performance on mobile is not doing well at all. One of the problem is that the site is not optimized for mobile devices. Another problem is that the visual design of the website looks outdated. Another challenge of this project is that the customers are old and not tech-savvy, so making changes on the website might be risky. There are also limitation on the budgets and IT that we also have to take into consideration when creating design for the mobile site. 
1) Create a user-friendly mobile site that is suitable for the main customers.
2) Increase engagement on mobile site.
3) Design better UI while maintaining the overall visual identity of FactoryOutStory
Solutions:
Since we already have a pretty solid understanding of our customers, we did not spend too much time on user research. Instead, we focus wire framing, prototyping, user-testing, and UI Design.
Results:
After few months of designing and developing, we did an A/B test on the original website and the new mobile site. The mobile engaging rate has increased by 30%. However, the conversion rate remains the same.
Takeaway:
It is important to understand who are the users and design something that is suitable for them instead of following the design trends. More research and testing has to be done. 
Click
Here
to view our prototype and visit their
mobile site
on a mobile phone.